WE IMPORT MERCHANDISE FOR GROUPS AND CONVENTIONS & EVENTS IN LOS CABOS, FOR YOU: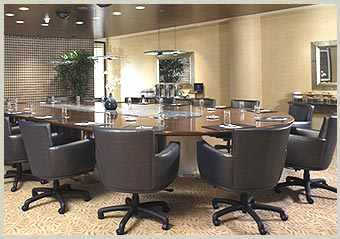 TYPICAL STEPS:
YOU SEND WRITTEN EVENT DATA TO US

YOU PROVIDE IMPORT INVOICES OF ITEMS TO US

WE SEND YOU QUOTES WITH OPTIONS AND RECOMMENDATIONS

YOU AND WE AGREE ON OPTIONS AND PRICE

YOU SEND PAYMENT TO US

WE PRODUCE ALL REQUIRED IMPORT DOCUMENTS AND SEND THEM TO YOU TO SIGN AND RETURN TO US

WE SEND THE IMPORT DOCUMENTS TO THE MEXICAN CUSTOMS OFFICE

WE PAY IMPORT DUTY AND TAXES IN YOUR BEHALF

WE MAKE ALL ARRANGEMENTS FOR TRANSPORTATION AND DELIVERY OF MERCHANDISE TO YOU
1. YOU SEND WRITTEN EVENT DATA
1.1 DATE(S) OF EVENT
1.2 PLACE (HOTEL)
1.3 LIST OF ITEMS TO BE BROUGHT INTO MEXICO FOR THE EVENT
1.4 DATE EACH ITEM MUST ARRIVE AT YOUR LOCATION
2. YOU PROVIDE INVOICE(S) FOR IMPORTING*
2.1 NAME, STREET ADDRESS, AND TAXPAYER I.D. OF SELLER
2.2 DATE OF INVOICE
2.3 INVOICE NUMBER
2.4 COUNTRY OF ORIGIN OF EACH ITEM
2.5 MATERIAL COMPOSITION OF EACH TEXTILE ITEM
2.6 LOGO (IF ANY) ON EACH ITEM
2.7 THE EXACT QUANTITY OF EACH ITEM
2.8 THE UNIT PRICE OF EACH ITEM
2.9 THE TOTAL PRICE OF EACH TYPE OF ITEM
2.10 THE TOTAL PRICE OVER ALL ITEMS
2.11 NAME AND COMPLETE ADDRESS OF RECEIVER OF MERCHANDISE BY AIR IN LOS CABOS:
Dia del Trabajo 711, E/ Jesus Castro Agundez y Juan Pedrin.,
Col. El Zacatal, Los Cabos , B.C.S., Mexico 23427.
2.12 NAME AND COMPLETE ADDRESS OF RECEIVER OF MERCHANDISE IN USA BY TRUCK:
King Marketing
San Diego CA, 92154
Phone: 619 819 92 73 Fax: 619 819 93 23.
* WE WILL HELP YOU WITH THIS.
3. WE SEND YOU QUOTE
3.1RECOMMENDATIONS WITH REASONS
3.1.1 AIRLINE VS. PACKAGE DELIVERY SERVICE
3.1.2 BENEFITS OF MERCHANDISE WITH LOGO VS. NO LOGO
3.1.3 PERSONAL ARRIVAL CUSTOMS DECLARATION
3.1.4 ADVANTAGE IF ITEMS COST < 50 DOLLARS EACH
3.1.5 AIR VS. LAND TRANSPORTATION
3.1.6 CUSTOMIZE TO YOUR NEEDS
3.2 QUOTE ITEMS
3.2.1 PRICES FOR LAND OR AIR TRANSPORTATION
3.2.2 TIME REQUIRED FOR IMPORTATION
3.2.3 COSTS ESTIMATE
3.2.4 OUR FEE (FIXED PERCENT OF COSTS)
4. YOU AND WE AGREE
4.1 YOU AND WE REVIEW ALL DETAILS TO ENSURE YOUR NEEDS ARE MET
4.2 YOU DO NOT SEND MERCHANDISE WITHOUT HAVING PREVIOUSLY INFORMED US
4.3 YOU DO NOT SEND MERCHANDISE BY FEDEX, UPS, OR DHL BECAUSE OF LONG DELAYS
4.4 YOU DO NOT SEND MERCHANDISE FROM THE USA OR CANADA ALLOWING LESS THAN 15 DAYS FOR DELIVERY
4.5 YOU DO NOT SEND MERCHANDISE FROM OTHER COUNTRIES ALLOWING LESS THAN 25 DAYS FOR DELIVERY
4.6 SPECIFY PERSON (RECIPIENT) AND PLACE TO RECEIVE DELIVERY IN LOS CABOS
4.7 YOU SEND EMAIL WITH SCANNED COPY OF PASSPORT OF SPECIFIED RECIPIENT TO US FOR IDENTIFICATION
4.8 SPECIFY CONTACT TELEPHONE AND EMAIL NUMBERS
4.9 SPECIFY LIMIT ON DATE AND TIME OF DELIVERY
4.10 SPECIFY SELECTED OPTIONS
4.11 SPECIFY FORM FOR RECEIPT OF DELIVERY
4.12 SPECIFY PAYMENT(S) METHODS AND SCHEDULE
4.13 APPROVE WITH WRITTEN SIGNATURES
5. YOU SEND PAYMENT(S) TO US
5.1 PAYMENT BY WIRE TRANSFER
PAYEE DATA:
* NAME:
* TAXPAYER I.D. :
* BANK INFORMATION:
5.2 PAYMENT BY CHARGE CARD
5.3 ALL PAYMENT IN US DOLLARS
5.4 INITIATES IMPORTING WORK TO BE DONE
6. WE GENERATE/ASSEMBLE REQUIRED DOCUMENTS
6.1 IMPORT INVOICE(S)
6.2 CERTIFICATES OF ORIGIN FOR USA, CANADA, OR MEXICO
6.3 COPY OF PASSPORT OF YOUR REPRESENTATIVE IN LOS CABOS IF SOME MERCHANDISE WILL BE IN MEXICO ONLY FOR THIS EVENT FOR NOT PAY TAXES.
7. WE SEND DOCUMENTS TO MEXICAN CUSTOMS OFFICE LOCATED AT:
7.1 LOS CABOS AIRPORT
7.2 REMOTE PORT OF ENTRY TIJUANA OR SAN DIEGO CA.
8. WE PAY IMPORT DUTY AND TAXES IN YOUR BEHALF
8.1 UPON ARRIVAL OF MERCHANDISE
8.2 DEAL WITH CUSTOMS AGENTS IF THERE ARE QUESTIONS
8.3 ACCEPT POSSESION OF MERCHANDISE
9. WE MAKE ARRANGEMENTS FOR DELIVERY TO YOU
9.1 PICK UP MERCHANDISE FROM LOS CABOS AIRPORT AND DELIVER IT TO YOUR LOCATION (HOTEL).
9.2 ARRANGE TRANSPORTATION FROM REMOTE PORT OF ENTRY